Digital Nepal: a promise of easy service or additional hassle for users
The government of Nepal made e-passport registration mandatory from November last year. The program was launched to replace the Machine Readable Passport (MRP) in the future. Though the government claims that such digital programs are launched to make service delivery easy for the user reality is something else. According to the recent media report, people had to stand up in the queue for nights and days in order to get registered for the e-passport. Not only that provision of mandatory registration for the National ID card in order to get the National ID card Number (NIN) compulsory for the e-passport registration is adding more hassle to the service-seekers.
Similarly, the Ministry of Communications and Information Technology had launched the beta version of 'Nagarik App' on January 15, 2021. Since then, there have been many updates to the app and services have been added. With a new update, it is now possible to apply for 'No Objection Letter' and also link press pass through the app. Another update allowed android users to apply for COVID vaccine and vaccine cards with QR codes via Nagarik App. Despite the addition of services, complaints about Nagarik App have been piling up in Hello Sarkar, the complaint mechanism under the office of the Prime Minister and the Council of Ministers.
Likewise, the government has introduced issuing of labor permit and labor permit renewal applications completely online, and the workers can submit applications and retrieve documents from anywhere in the world. The government of Nepal has implemented the 'Nepal National One Door Policy' from the month of Falgun too. The department of customs has started processing all documentation relating to foreign trade and customs clearance online, aiming to make the work easier. Because of the growing number of COVID-19 cases in the third wave, the government employees suggested the government provide all non-essential services online. In January, the official trade union of the civil servants estimated that 30% of the government employees working in the three levels of the government had contracted coronavirus. Although many government services are now available online, government offices are still crowded.  Bagmati Provincial government had started an online revenue payment system in July. However, service seekers share that the online system is tedious and complicated, and there is a need to visit the offices in person for the authentication of the revenue payment. Though the government of Nepal is trying to completely digitize the services it is clearly visible that the plans seem to be implemented in haste without proper research assessment and proper resources. Instead of the easy services as promised by the government, such digital services are creating more hassles and delays in the easy access of the services.
Online security and data privacy
Lately, there have been a lot of scams using online platforms. In February, police arrested two people from Birgunj, Parsa on the charge of scamming people of 7 lakh Nepali rupees pretending to be Esewa employees. The duo allegedly enticed people saying Esewa was giving a bonus and they transferred the money into their accounts after acquiring OTP from Esewa users. Similarly, there has been another clickbait online. For instance, many Facebook users received links that mentioned Yeti Airlines was giving out prizes on the occasion of its 29th anniversary. Clicking these unauthorized links might result in one's account being hacked. Companies usually put out a notice advising people not to click or share those links whenever there is fake information circulating. Nepal Police Cyber Bureau had published a statement on February 15 warning people of these online scams and advising the public not to share passwords, OTP(One Time Password) codes, or any other sensitive information with anyone. Banks in Nepal have repeatedly received threats of cyberattacks. In July 2021, a group sent an email to fifteen banks showing that the system had been compromised. Similarly, in December, banks received another email threatening to compromise various systems. This illustrates a need for stronger cyber security.
Similarly, there have been reports of scams on people. On January 14, police arrested two teenagers on the charge of scamming people pretending to be Khalti employees. The duo reportedly called people and asked for OTP (One Time Password) pretending to be from Khalti and transferred money to different accounts once they had access to their Khalti accounts. Police also arrested another youth on the charge of scamming people by hacking into others' accounts and asking for money from those in the friend list in the Facebook account citing an emergency.
As online presence is increasing, the incidents of cyber and data security issues have continually increased as well. It is more important than ever to have concerns about cyber security and be aware of one's data. There have been many instances of cyber attacks on different scales. YouTube channels of rapper Vten and AP1 TV were hacked in February. It is important to integrate two-step verification and have strong passwords along with the regular updates of the apps to avoid these cyber attacks.
Amidst all these, The Ministry of Home Affairs (MoHA) on behalf of the Government of Nepal and the Korea International Cooperation Agency (KOICA) on behalf of the Government of the Republic of Korea have signed the Record of Discussion (RoD) for the project "Establishment of Cyber Bureau with Capacity Building for Nepal Police" on 1st December 2021 at MoHA. The goal of the project is to Strengthen the Anti-Cyber-crime Capabilities of Nepal Police wherein, the main component of the project is to construct a state-of-the-art building of the Cyber Bureau, provide equipment related to the cyber-crime investigation and digital forensic lab, and capacity building of relevant human resources of Nepal Police.  However, the questions that remain the same are advanced equipment and forensic lab enough to address the systematic hassle existing in the bureau regarding the victim shaming/blaming, the regional language restrictions, protectionist lens, and perpetrator supporting tendency for the case of online violence.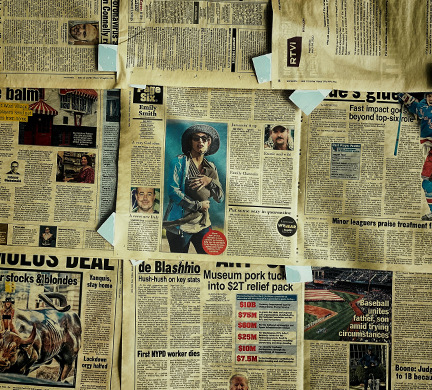 Online Violence
On January 27, the Ministry of Home Affairs released a statement warning to take action against people who take prank videos and post them to social media without consent. The statement states concern for personal privacy and the negative effects these prank videos may have on individuals. Just after a few months of this statement, Police arrested a 27-year-old YouTuber from Bhaktapur on February 15 on the charge of filming a 'prank video' and posting it on his YouTube channel. The Ministry of Home Affairs had started taking action against such videos after they started getting such complaints. Police arrested a 25-year-old man from Buwal on the charge of creating a fake profile of a woman currently living in Australia and posting explicit photos/videos from the account. This is a representative incident of how women are being targeted in online violence. One can also register complaints of online violence online at the Cyber Bureau under Nepal Police. Please click here to know details of the complaint mechanism. Nepal Police Cyber Bureau arrested a man from the international airport while he was returning to Nepal on the charge of sextortion. The man allegedly acquired nude photos and videos of a woman after befriending her on Facebook while he was abroad, and blackmailed the woman saying he'd share those photos with the woman's family. In another incident, a police spokesperson informed that action would be taken on police personnel who shared material of sexual misconduct on social media.
Government controlling cryptocurrency: Illegal in Nepal
The Central Bank issues a notice for the second time on September 9, 2021, saying cryptocurrency exchanges were banned and illegal in the country. Their devotees are yet to respond with a petition urging leniency. While it is important to warn and protect citizens against predators, realizing that "crypto-derivatives are just as risky as other derivatives" is also equally important. A ban on one type could mean consumers invest directly in other unregulated cryptocurrencies instead. Following this notice, the Central Investigation Bureau Nepal has ceased the mobile phone of Nepali Actress Priyanka Karki regarding the doubts of her being involved in the cryptocurrency transaction. Her mobile was ceased because her photo appeared in one of the online advertisements of cryptocurrency which according to Karki is a morphed one. This action of CIB Nepal seem to invade the privacy of an individual who is under the suspicion and is a matter of concern as well. The Ministry of Finance had asked the Ministry of Communications and Information Technology to block the websites and applications that facilitate cryptocurrency deals, Hyper Fund, and online betting declaring it as illegal. Similarly, the Nepal Telecom Authority  (NTA) has directed all internet service providers and mobile phone networks to block their customers' access to such websites and apps. Following revelations that some people in Nepal are allegedly found involved in illegal Hyper Fund and other cryptocurrency transactions, the government is preparing to establish a special task force. Finance Minister Janardan Sharma has proposed the task force arguing the transactions seriously affected revenue collection and remittance inflow. Regulators must act quickly to subject stablecoins to bank-like rules for transparency, liquidity, and capital. Those failing to comply should be cut off from the financial system, to stop people from drifting into an unregulated crypto-ecosystem. Policymakers are right to sound the alarm, but if stablecoins continue to grow, the government will need to move faster to contain the risks. But rather than throttle virtual currencies and the innovations they might spawn, many governments have let them develop, within parameters bypassing the "virtual-currency act", declaring that they are assets and can be used for payments. The financial services authority could grant licenses to limited mining, trading, and exchanges, to reduce the risk of fraud. But perhaps one less appreciated lesson from free banking is that, if innovation is not to be smothered, the quality of regulation matters. Crypto might offer a lifeline to some. But it will take more than the world's most decentralized currency to change one of the world's most centrally planned economies.