Established in 2017, Body & Data works to enhance understanding and access to information on digital rights among women, queer people and minority groups where they are able to exercise their rights in a safe and just digital space. We work towards the vision of accessible, safe and just digital space for all, through cross movement building, facilitation for access to information, knowledge building and dissemination on digital rights in the context of Nepal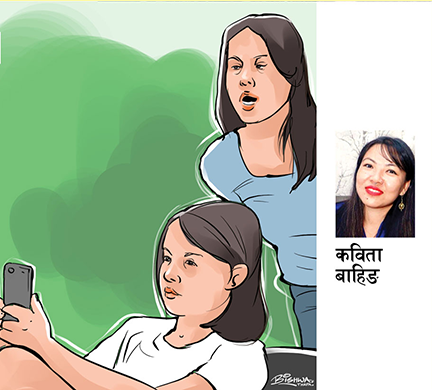 लेखक कविता बाहिङ बाल्यकालमा तपाईंहरूलाई कसैले, 'यो नगर, त्यो नगर, तिमी सानो छौ, तिमीलाई आउँदैन, तिमी सक्दैनौ, तिम्रो लागि यो ठीक होइन' भन्दा कस्तो महसुस हुन्थ्यो ? मलाई चाहिँ अरूले त्यसो भन्दा म त्यो काम गर्न सक्छु जस्तो लाग्थ्यो । अहिले सम्झिन्छु, सानो...
read more
Want to know what we are up to? Sign Up for the newsletter!