E-governance
Election
In numerous amount of news and media coverage was observed during the federal and parliamentary level election held on 20 November 2022. Media reports touched upon topics such as election's code of conduct, candidates' political campaign through online and offline mediums, ballot counting, voting system, inclusive election process and more. Starting this year's local and national election, we noticed a rise in the use of social media by election candidates for their political campaigning. While the Election Commission's (EC) new code of conduct mentions the time lapse of 17 days for political campaigning, whether done online or offline, the same was not translated and maintained in the online platforms. Independent and party-elected candidates were seen violating the code of ethics as many posted their paid political advertisements on Facebook since early August, almost two months prior to the campaigning date. As of 22 October 2022, there were 80 candidates who spent 11,295 dollars on Facebook, just for their advertisements, showing that campaigns leveraging social media to disseminate their agenda and gain voters' recognition undoubtedly played a significant role during Nepal's election.
Other tactics used by parties and candidates for political campaigning included sending of text SMS and phone calls using individuals' data (phone numbers) as a medium to appeal their votes. Starting this year's election, a hype in pre-recorded voice calls to the voters were prevalent, questioning the extent to which political campaigning is allowed in Nepal. The Advertisement (Regulation) Act 2019 allows for sending of messages or emails by the authority (federal, local level) for public service purposes, noting that sending individual messages/emails to mobile phones without prior consent of the concerned individuals is an illegal act. Meanwhile, the act is silent about advertisements through phone calls. Although, we don't know how the phone numbers of voters were accessed, it is plausible to say that campaigning strategies as such are common among parties and candidates, given that voters' personally identifiable information is still available in the Election Commission's website. Despite efforts of civil society organisations in addressing the issue of breach of privacy of voters' data, the Election Commission has shown little to no interest in addressing the issue of illegal ways of political campaigning strategies and limiting restrictions of the publicly available database in the Committee's website.
Election and Freedom of Speech/Expression
In the name of dealing with misinformation and disinformation online, the Election Commission ordered the Press Office to be in charge of the monitoring and regulation of media ahead of the election. The unit comprises of representatives of cyber units of Nepal Army and Nepal Police, the Advertisement Board and the Nepal Press Council with the objective to removal of "misleading information and content" and recommending for legal actions against the individuals doing so. This is deeply concerning given that such a mobilization of country's security personnel, for the surveillance of citizens' opinions online, is an authoritarian move and curtails constitutionally recognized individuals' freedom of expression and speech.
#NoNotAgainCampaign online was one such example, where citizens' freedom of expression was trampled as the social media campaign (on Facebook and Twitter) with the hashtags on the same was tagged as a threat to the election candidates. The campaign was run largely by Nepali youth calling to boycott the older generation of corrupted political leaders. However, the group was accused of negative publicity through "spreading propaganda" and inciting "hate-speech" with the EC warning the group members for a fine of 100,000 Nrs and a potential prison sentence of five years.
Commission's issuing of the warrant proves the suppression of dissents and their voices stippling the right to reject electoral candidates who do not deem fit for the political scenario of Nepal. The case is one of many instances where freedom of expression and its jurisdictions lie only at the hands of those who hold power and not the general public.
Mobile Device Management System (MDMS)
The Nepal Telecom Authority (NTA) announced MDMS system to be fully implemented from December 30 . However, the PM's directive pushed for another halt for the full system. If it were to start its full operation people traveling from abroad or those whose phones would be sent to Nepal would had to declare their phones at the customs points at the Tribhuwan International Airport.
While the halt shows some delay in the operation of MDMS, the system in itself is flawed given that such a large scale project has its own privacy and data privacy implications. More about the MDMS can be read in Body & Data's last quarterly report.
E-sim card
The distribution of US based free e-sim cards from September that focuses on city areas, specifically places of Kathmandu valley, is very spooky. Even after the checking and experimenting by Nepal Telecom, the instalment of e-sim has created inconvenience among the users. While the banner in the e-sim distribution centres showed that Iphone, Samsung and Google Pixel phones supported the e-sim, it was not the case when users tried installing them as they faced problems such as missing IMEI number, lack of support of physical sim, corruption cases among google phones, smartphone damage etc after the e-sim instalment. These new technological advancements are also not user-friendly and compatible to those with limited financial access to resources. The lack of physicality also serves as a possible privacy and security concern since the sim cannot be hidden and can be easily tracked. Such technology is a downfall for activists, women rights defenders, queer folks, and marginalized communities who are mostly targeted by the state. The digitizing of physical sim cards reveal the efforts of Nepal government in treating technology as the one and only solution without the consideration of multiple intersectional concerns raised above.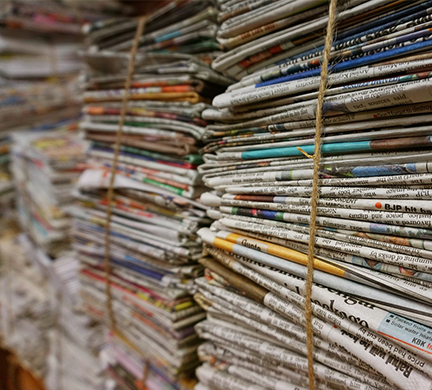 Privacy and Data Privacy
Growing incidents of cases where selling of restricted sim cards to new customers is observed. Since the sim card numbers are linked with digital platforms, it has been a way of misusing person's online banking wallets and social media handles that are linked with individuals' contact number/s. A man was found to have 94 sim cards and with an access to 485 digital wallets. After the case, Nepal Telecom Authority (NTA) alerted citizens to be aware of the issue to make sure people have changed their service numbers in their respective devices and online platforms; suggesting to use their own number. With the increase in e-commerce fraud cases, banks have also started requesting customers not to provide any information through Facebook and emails due to rise in such cases.
Freedom of Expression
Sexual expression
Sexual expression of women and marginalized communities, whether on the internet or in offline spaces, is always at a state of questioning by the brahminical patriarchal society that we live in. Any expression whether that is of exploring one's sexuality through their opinions, clothing, body language, photos, etc is considered to be "obscene" and goes against the "integrity" and "morality" of the society. Through this opinion piece, the writer expresses lived experience as a woman and how sexist comments on her body demotivated her in further expressing herself on the internet. Self-censorship and maintaining one's privacy comes as an after-effect for many as way a medium to cope with the continuous restrictions over bodily expression.
Press freedom
Although suppression of press freedom is not uncommon in Nepal, the recent election sparked a rise in arbitrary attacks and arrests of journalists. Two journalists were attacked during the election by Nepali Congress party representatives for writing articles that was a threat to the Congress party.  Another journalist from Udayapur was also arrested, and later released, in accusations of posting and writing about issues pertaining to the unstable political scenario of Nepal.
Online Violence
As per the research conducted by Media Advocacy Group (MAG) on "The Situation of Online Violence experienced by Women Journalists", among 281 study participants, 88.6% women journalists experienced online violence with maximum of violence taking place on Facebook messenger, followed by Twitter, WhatsApp, Viber etc. Among the participants, 53% of women journalists shared they experienced online violence from their men counterparts who were involved in the journalism sector itself while 21.4% shared that the violence initially started out online, slowly making its way to offline threats and physical harm. The data may not be a total representative of violence experienced by women journalists, given that many may not disclose their status or gender. However, the numbers clearly show the nature of threats are not only restrictive to physical spaces but are also equally carried to online platforms and vice versa, exclusively noting that the brunt of violence is unequally faced by women and marginalized groups.
Another research by Purple Foundation, which was conducted in 24 districts in Nepal reveal a similar data where women and marginalized groups in politics were largely impacted by online violence, including targeted hate speech, death and rape threats for speaking their minds and posting their opinions on Facebook.  Along with targeted violence that women and marginalized groups' candidates experience, there is also innumerous amount of falsified news and articles published denoting sarcasm against them through cartoon and other pictorial presentations. Such instances demotivate their overall engagement, representation and democratic values to express their opinions online. As journalism and political domain is gendered with women representation already at a brink, the violence against women and marginalized groups in this sector tells us more than just the data. We have also noticed how in both the instances of the research that violence experienced by men journalists/politicians and the threats received are rather physical. While for women, the violence and abuse focuses on matters that are unrelated to their work or profession but instead on their sexuality, personal relationships, appearances, etc. They experience violence in the field, in the newsroom or meeting room and beyond, ranging to emotional, sexual, mental, psychological and physical violence.