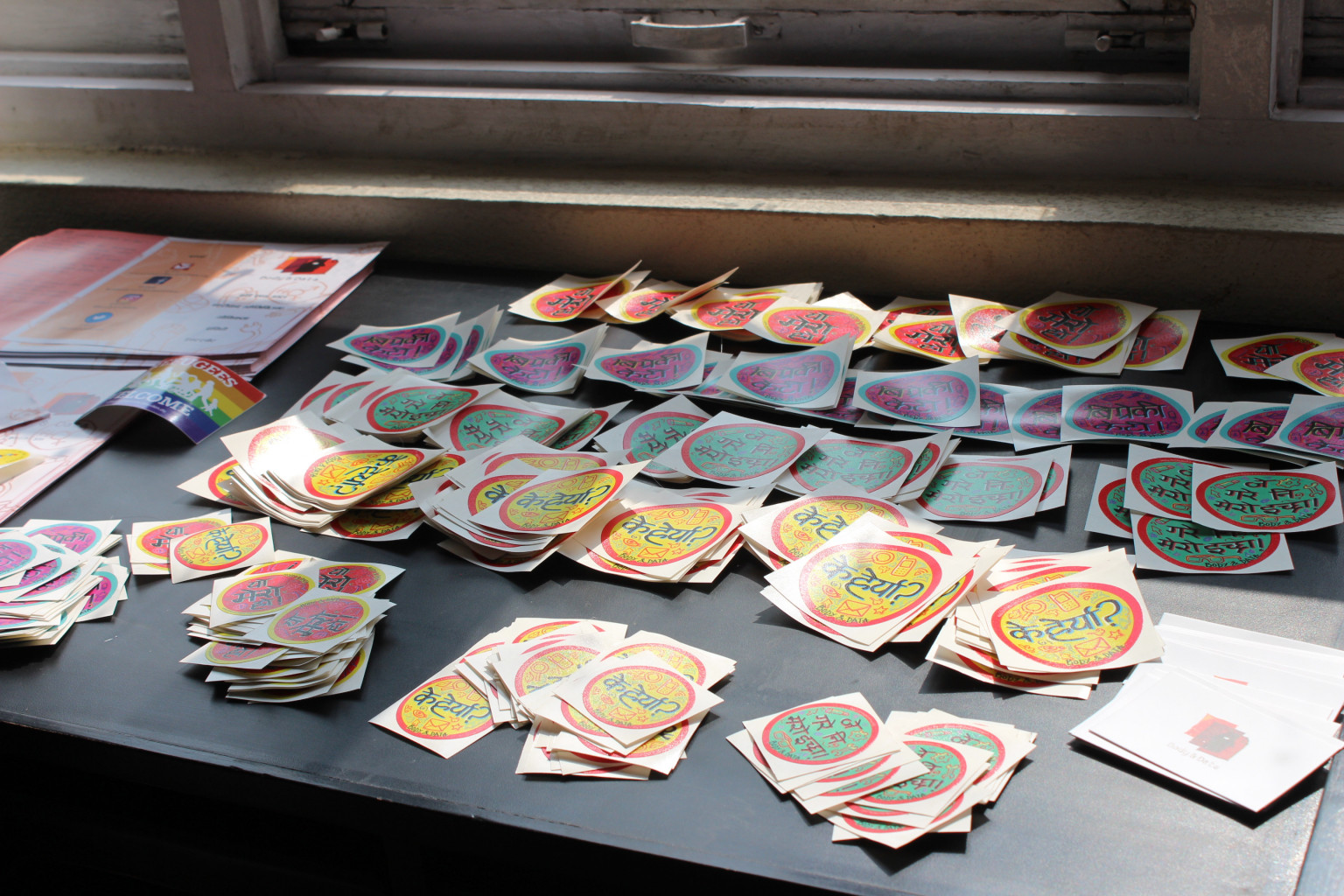 Body & Data is digital rights organization in Nepal working to increase women and queer persons' engagement in digital spaces through suitable strategies for expression, autonomy and agency.
Problems
Despite development in digital technology women and queer people still have limited access to these tools
Misogyny is rampant in Internet, and progressive groups and feminists are often targeted for harassment
Women, queer people and marginalised groups are under surveillance from the state body and others in 'power'
There is limited space for people to safely explore and navigate sexuality in virtual spaces
Limited knowledge of technological and legal landscape limits ability of women and queer rights defenders to politicise their experience and seek rights-based recourse
Our Approach
Provide support to organisations and individuals to use secure digital strategies for meaningful access and participation on the Internet
Directly support organisations to employ strategic data and technology tools to deliver responsible and impactful campaign and programs
Conduct impactful research on social, cultural and economic impact of technology to support to generate evidence-based public debates.
Outcome
Women and queer people are able to adopt suitable technologies to express themselves and launch impactful campaigns
Women and queer people are able to assert themselves online and increase visibility online to inspire others
Women and queer people have the tools to participate safely on the internet
Women and queer people are well-versed in rights-based approach to access to internet and other technologies.

Shubha Kayastha
Shubha, a feminist is a co-founder and executive director at Body & Data. She comes from a background of women's sexual and reproductive health and rights (SRHR). Bubbly personality with a critical mind, you can find this amazing human talking about feminist internet, sexual expression, pleasure, and against structural inequality on her Twitter (@shubha_a)
Rita Baramu
Our team consists of this amazing feminist and blogger! Our programme manager – Rita comes from the background of gender, law and land rights. You will find her always speaking her mind about women's, ethnic and minorities' issues, and leading with a feminist perspective at Body & Data. Being paradox of loud laugh and soft voice, Rita is a force to reckon with.
Kabita Bahing
Our cheery Kabita is a feminist perusing LLB and has mastered in Gender Studies. She has a history of working with child and youth at risk, and is involved in the indigenous movement. Our multi-talented Kabita is also associated with UNYAP, Abiral – The Arts Group and Accountability Lab as Nepal Accountability Incubator.
Youba Rai
Youba has been handling the Administration and Finances of Body & Data. Originally from Sankhuwasabha, Youba has been working in the field for past 7 years. She is definitely our residential superwoman.
Shripa Pradhan
Currently looking after the communications of Body & Data, Shripa is a feminist who has been an avid debater through Debate Network Nepal. You can always catch her enthusiastically speaking about BTS, her favorite band.